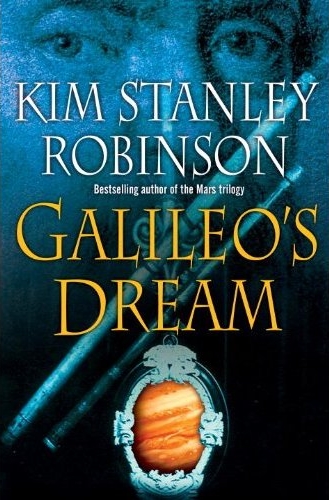 The first (professional) reviews of the recently released Galileo's Dream have started to appear: Adam Roberts for The Guardian (with much more spoiler-loaded material here) and Roz Kaveney for The Independent.
Kim Stanley Robinson will be present at the London store of the genre chain Forbidden Planet, on September 17th, for a signing . If, like me, you are unable to attend, it is possible to order a signed copy online.
Details can be found here.
Forbidden Planet - London Megastore
179 Shaftesbury Avenue, London WC2H 8JR, UK
Thursday September 17, 2009, 18:00-19:00
The UK being the first to release Galileo, it is possible that KSR will be involved in other promotional events in his journey to the Old Continent. Stay tuned for more.
Also, what appears to be the cover for the US edition of Galileo's Dream has made its appearance on the internets, see right. Galileo, his telescopes, and a picture of Jupiter in a frame with a Renaissance décor, quite sober. The release det is December 29, 2009. No news on the paperback release yet, UK or US, but it's fair to assume it will not be before 2010.