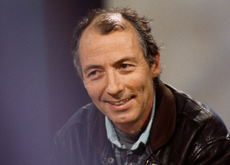 The Marsdreamers is a new documentary on the efforts and dreams various people on Earth make about humanity's future journey to the planet Mars, by veteran film-maker Richard Dindo (pictured right). And Kim Stanley Robinson, whose image is now indissociable with Mars, makes an appearance.
More after the jump.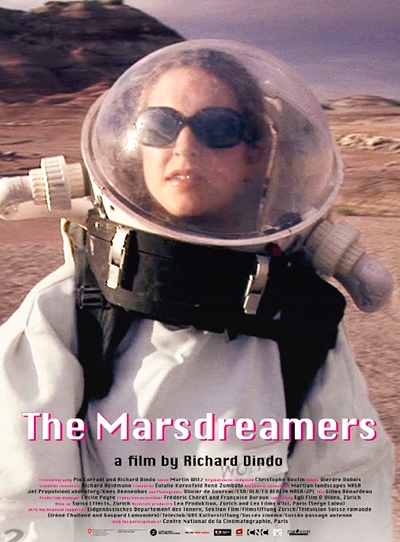 A Swiss, Dindo has been operating from Switzerland and France and making documentaries since the 1970s, with titles such as Wer war Kafka? on the Austro-Hungarian writer, Ernesto Che Guevara, le journal de Bolivie on the popular revolutionary, Arthur Rimbaud, une biographie on the French poet, or on more local subjects such as Grüningers Fall on a Swiss policeman who helped Jews during World War Two or L'Exécution d'Ernst S., traître à la patrie on Switzerland's relation with the Nazis during World War Two.
The Marsdreamers (poster on the right) was mainly shot in the USA, showing scientists, engineers and architects presenting their view on Mars colonization, but it also focuses on common people with big dreams, people for whom that faraway place holds a special place in their lives, the whole presented not without a bit of humor and irony. The likes of science fiction writers Gentry Lee (Rama II with Arthur C. Clarke, also a NASA engineer), Gregory Benford (Timescape, also astronomy professor) and, well, Stan.
The 83-minute documentary was presented recently at the 62nd film festival at Locarno, Switzerland (August 5-15). The French or German speakers among you can read the following reviews:
- les francophones ici
- die deutschen Sprecher hier
The documentary should now make its way to a limited release, or potentially a television broadcast before a video release. The film's press release can be read here.