Anthology of interest: The Years of Rice and Salt
Submitted by

Kimon
In this odd Covid summer, what else can one do -- apart from waiting for KSR's next, The Ministry for the Future, that is? You might be interested by this compilation of links and artwork related to a story where things got worse due to a virus before things got better: The Years of Rice and Salt.
Did you know that TYORAS is one of the works of literature that is or has been aboard the International Space Station? I don't know though if an astronaut brought it there temporarily or if some paperback copy is still orbiting above your head every 90 minutes.
Comic artist Everett Patterson set out to make one illustration per book of the novel -- here are the six that he actually published!
1. Awake to Emptiness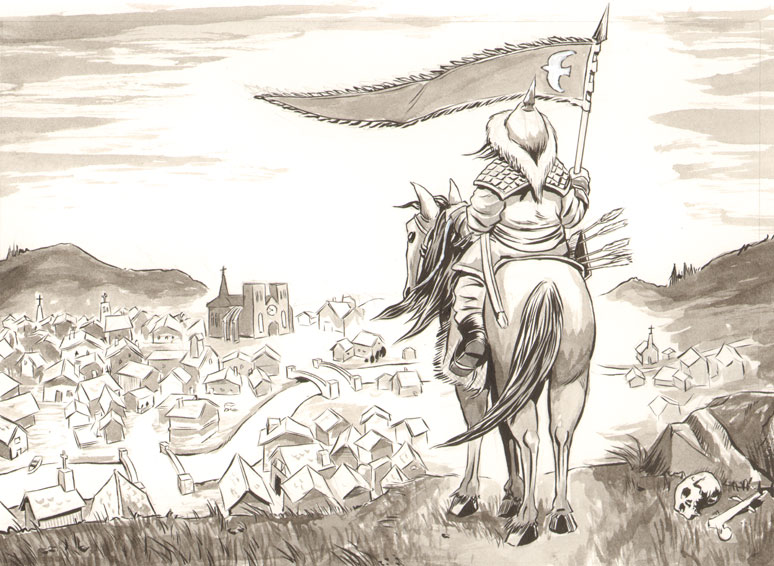 2. The Haj in the Heart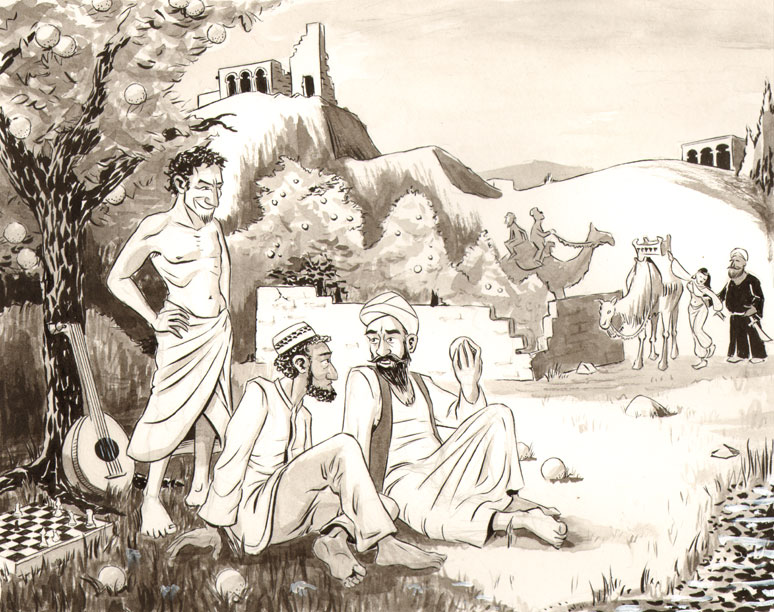 3. Ocean Continents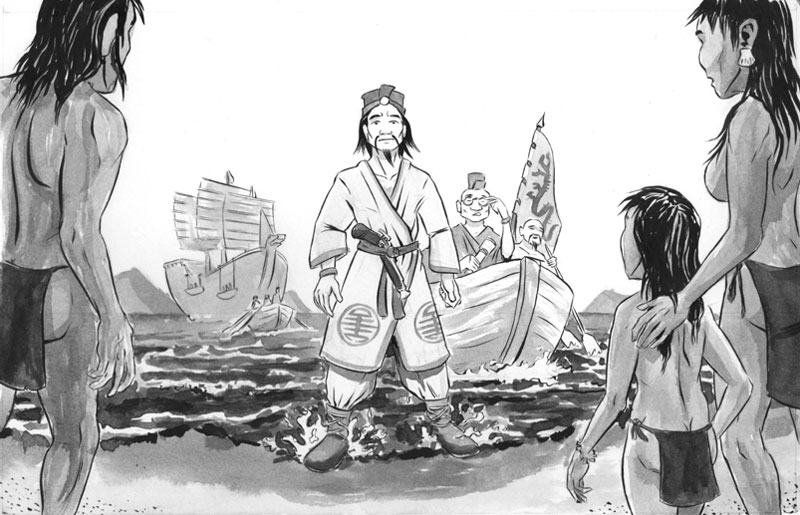 4. The Alchemist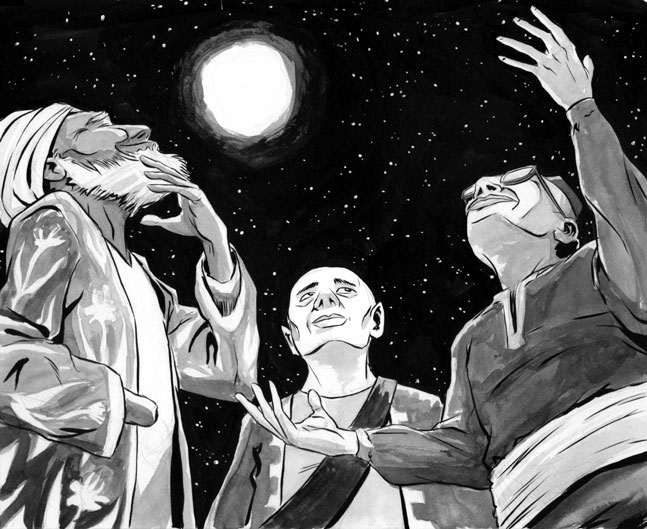 5. Warp and Weft (missing!)
6. Widow Kang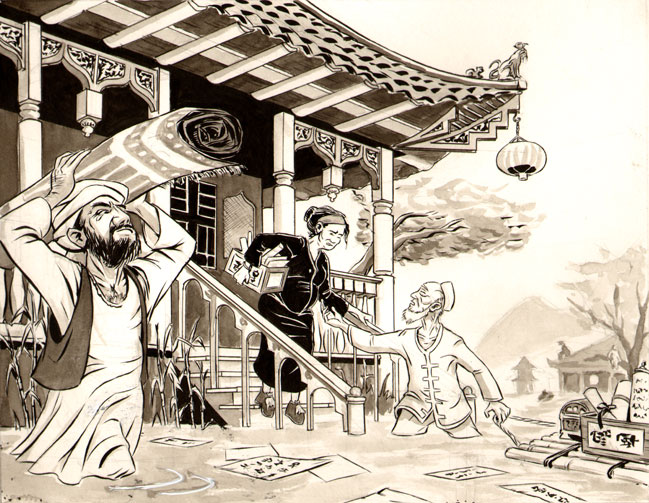 7. The Age of Great Progress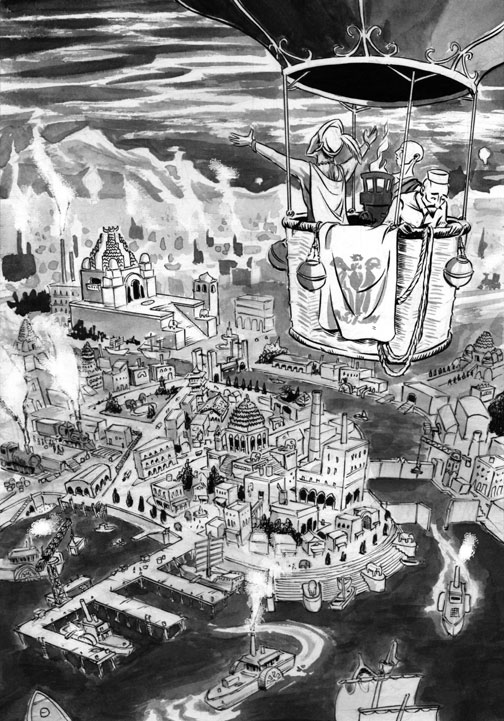 For some more TYORAS-inspired art, here are some square paintings by Emily Poole.
For those into video games: a scenario based on TYORAS for Civilization 3 -- with the Mamluks, Hodenosaunee, Travancore and more!
"Alkebu-lan, 1260 AH": here is "a map of an Africa that was or could have been if history would have played out a bit differently" by artist Nicolaj Jesper Cyon -- a work of art with meticulous research that very much fits the world of TYORAS.
How about some music? This UK-based post-rock band chose the name for themselves: Years of Rice and Salt! (no longer existing?) Different style -- Minneapolis-based metal band Former Worlds was inspired by TYORAS' concept of a jati tribe being reincarnated (and by some novels of Ursula LeGuin!) for their first full album "Iterations of Time"!
And of course, you can head over to Matt and Hilary's KSR podcast that is advancing in its coverage of TYORAS, book by book -- currently on book 8 of 10!
Finally, the TYORAS timeline page on this site has been updated with some fan-made maps!
Bonus: since we are on illustrations, here is a montage that strongly reminded me of Galileo's Dream, mixing Florence and the Jovian system: An Italian Jewel, by Sebastien Hue.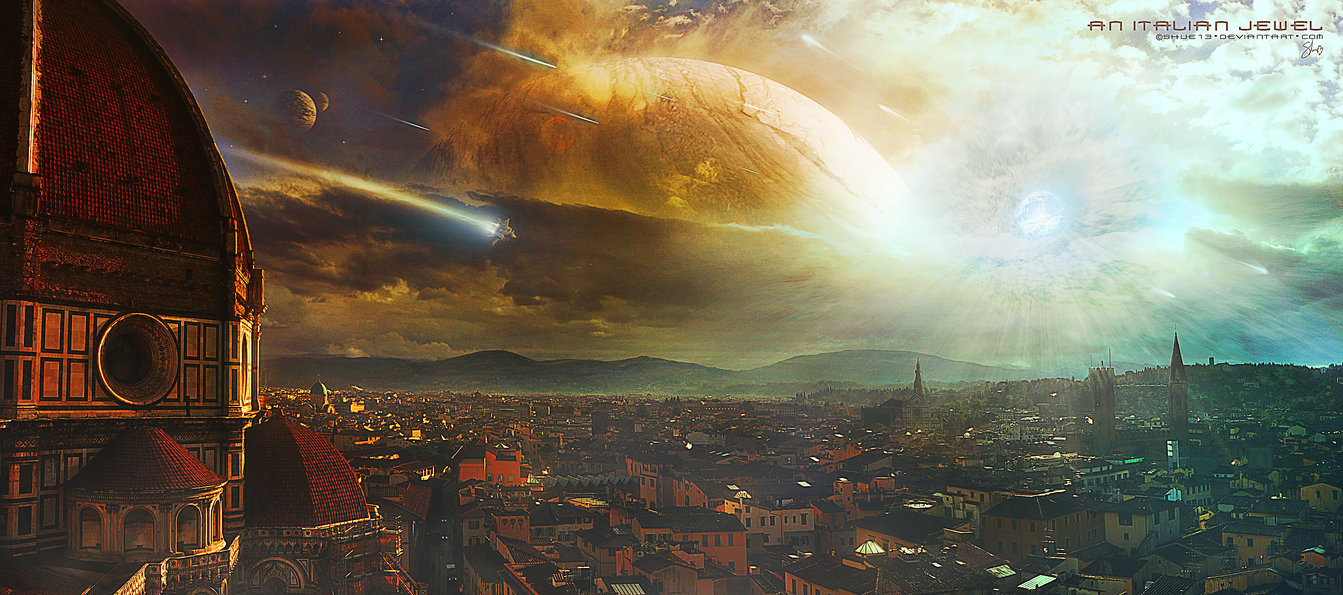 Fresher KSR news coming soon!